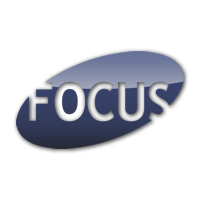 Site Search
---
Quotes
At FOCUS, we believe in "cradle-to-grave" project management


We oversee each project from conception to implementation; sales to start-up.


100% customer satisfaction is the means used to measure success



Random Internal Links

Find things you may not have known existed

-Contact Us
-Products and Services
-Conveyor Systems
-Projects
-Robotic End Effectors

FOCUS Integration is dedicated to providing the highest quality and most cost effective solutions tailored to fit your needs. We FOCUS on your needs such that we may exceed your expectations...every time.
The FOCUS Advantage
FOCUSing in on your needs
With over twenty-five (25) years experience in the material handling industry, FOCUS Integration is poised to assist with your needs. Our vast experience includes conveyor systems, palletizing systems, packaging equipment, custom material handling, automated control systems, and complete project management.
At FOCUS, we believe in "cradle-to-grave" project management
The FOCUS Advantage
How can FOCUS Help me?
What we can do to help you do what you do
FOCUS
Integration offers expertise in the following areas:
Case conveying solutions
Pallet / load handling conveyor systems
Custom conveyor solutions
Palletizing and packaging equipment
Programmable logic control systems
Thorough qualification of each application
Complete project management / follow-up
On-time deliveries and project implementation
How can FOCUS help me
The FOCUS Mission Statement
FOCUS Integration strives to exceed customer expectations and to service with honesty and integrity. We provide high quality equipment at a cost competitive price.